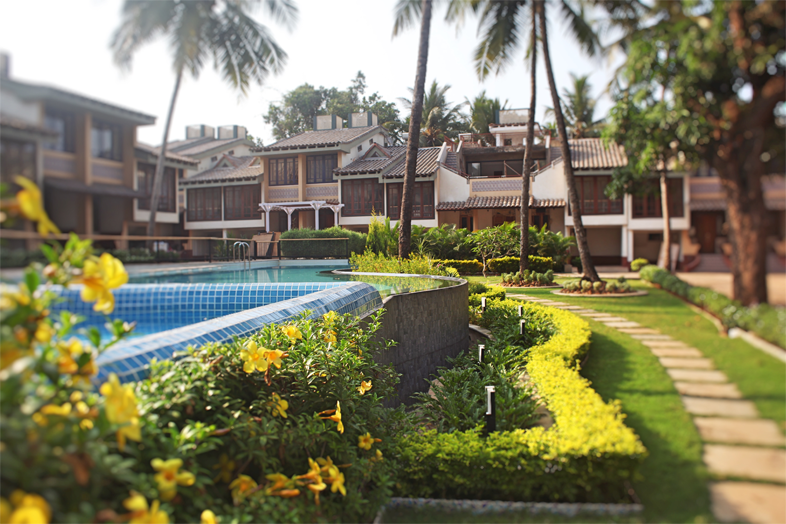 IN FOCUS
Verde - An enchanting landmark in Goa

"Verde is the ultimate resort-styled apartment for anyone looking for a holiday-home in Goa. You'll find a distinct Portuguese influence in the architecture of the villas, which combined with contemporary elements radiates a relaxed, holiday vibe. It's impossible not to be enchanted by Verde"

- Aatish Babani, Managing Director, Aansav Group
...We fell in love with Aansav Verde instantly. The project reflects the developer's attention to detail, the commitment to quality and willingness to go the extra mile. To be part of something that is obviously built with passion is wonderful. And the personalised after-sales service really helps, especially for people like us who reside...
I had a great experience dealing with Aansav Estates while purchasing my property in Goa. It was an absolute joy buying my property from Aansav Estates. I have dealt with a few other developers earlier, and this was by far my best experience so far. Excellent co-ordination, fast response, well informed advisors and unbiased advice - they have...
Aansav Goa is a company of young entrepreneurs. Aatish Babani is the talented young man who - with his team - has built Aansav Verde at Varca. As his client since the year 2010 I appreciate with a smile his genuine effort and hard work to see his business dream materializing. In Aansav Verde he is establishing a Housing Society with a special note...
Being a Mumbaite, and having family roots in Goa...I was on the look out for a home in Goa for quite sometime. But for something serene, tucked away with nature, close to paddy fields , quiet and away from the regular noisy tourist beach belt..I happened to stumble upon a project in Varca called Aansav Verde. Started by one,named Aatish Babani...